The Notysing Dashboard
In the Notysing Dashboard, you can add your students to groups and track their progress in the app.
Not only can you see what lessons have been completed by the student, you can also see the percentage score of each lesson. This is great for following up on homework, assigning extra practice in the different topics and can help with assessment.
The lesson score takes into account both the number of retries needed to complete each exercise, as well as the accuracy of the pitch of each note sung.
Using the Dashboard
Create an account
First, you need to create an account for the dashboard, and then login.
Please note that it is currently not possible to reset your password, so make sure to remember it! We are working on this functionality.
Create a group
After launching the dashboard with the button above, you need to create a group. A group can include all your students, just one class or a smaller group.
Get the User IDs
To add students to the group you need the student's User ID. The User ID is found in the app.
Ask your students to:
Open the app
Click on the cog icon on the main page to go to the Settings page
Click the button at the bottom of the settings page to copy the ID
Paste the ID in a message to you
Use your normal channels to get the message, such as email, SMS, Messenger, or whatever makes sense for your school situation.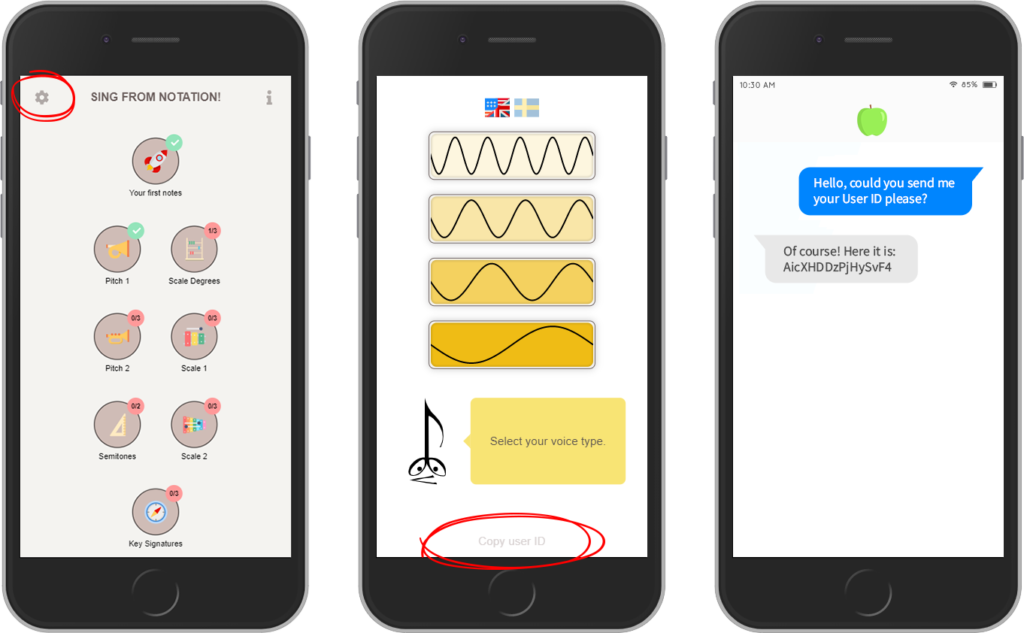 Add User IDs to the Dashboard
Copy the ID into the User ID field, type a display name for the student, and click "Add to group".
The user is now added to the group and the progress shows up in the progress table.
Reload the page to see updated progress.